Product description
They have a long handle which allows you to work with your back straight and come in three sizes: 3¼ inches, 5 inches, and 7 inches. Made of superior quality material and designed for professional usage.

Details :
Available in 3 sizes: 3¼ inches, 5 inches and 7 inches

Long hardwood handle of superior quality for higher reach and durability 

1.5m long 

Some Assembly Required

Designed and made in Canada 

Weight 2.6lb (0,9kg)

5 years guarantee against fabrication faults
* Although made for professional usage, this hoe is not indestructible. The warrant for
   repair only applies if the tool was used for its correct usage.
* Promo codes cannot be applied toward the purchase of tools
* Shipping charges will apply
* Tools are not available for international markets.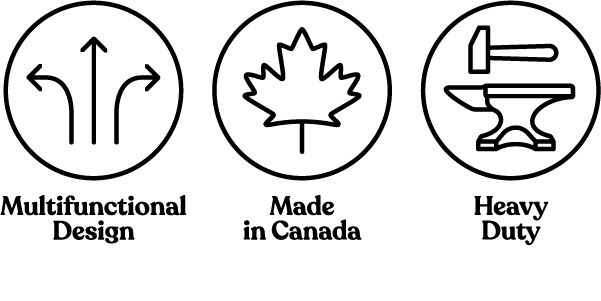 C$89.99