Product description
The parabolic shape of the tines and the lightness of this tool make the work of broadforking effective and
Ergonomic.

Detail :
24'' wide for effective work of a 30'' bed

5 curved tines made of galvanized steel and reinforced for a working depth of 12"

Solid ash handles replaceable if needs be

48'' long

Some assembly is required

Designed and made in Canada 

Weight 13.2lb (5.99 kg)

5 years guarantee against fabrication faults
* Although made for professional usage, this broadfork is not indestructible.
   The warrant for repair only applies if the tool was used for its correct usage.
* Promo codes cannot be applied toward the purchase of tools
* Shipping charges will apply
* Tools are not available for international markets.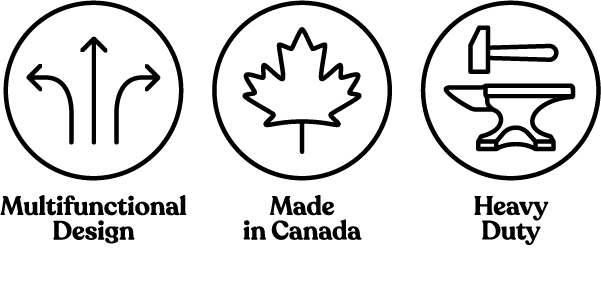 C$219.99